The world of Warhammer 40k is home to a myriad of mysterious Eldari. This week, we're bringing you some epic Eldar cosplays!
The Aeldari are a proud race of disgraced beings whose follies led to the creation of Slaanesh, She Who Thirsties. Their people are scattered across the galaxy and their lives are held on a razor's edge as they fight for freedom. This week, we're featuring Eldar cosplays!
The Eldar have several factions. There are Craftworlds that have different values ​​and militaristic goals. Harlequins live in the web, causing mischief and mayhem in the blink of an eye. There are also the Ynnari, dedicated to a path of destruction destined to awaken The Whispering God.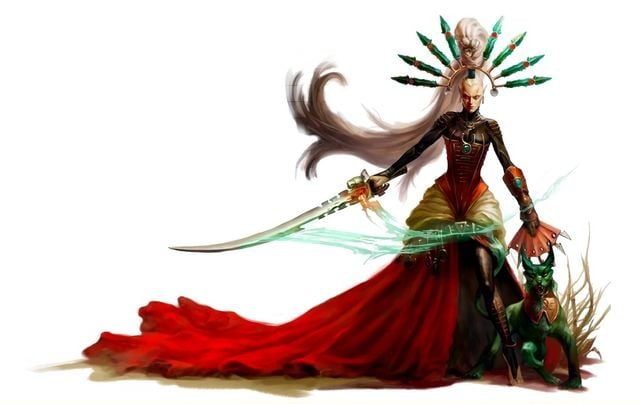 Craftworlds, Harlequins and Ynnari, OH MY!
It became painfully obvious to me VERY quickly that the Eldar was the perfect place to build an army for me. Specifically, the incredibly mysterious, driven, and elusive Ynnari. As such, I have studied all the different sects of Eldar culture, choosing those that will best suit my fledgling future army. I scoured the interwebs, curious to know who was working on Eldar cosplays.
And OH BOY, did I find any good ones. I've pulled a few of my favorites for you to enjoy. I am ABSOLUTELY contacting some of these great people for in-depth cosplayer interviews, SOON!

Howling Banshee cosplay by Narga and Aoki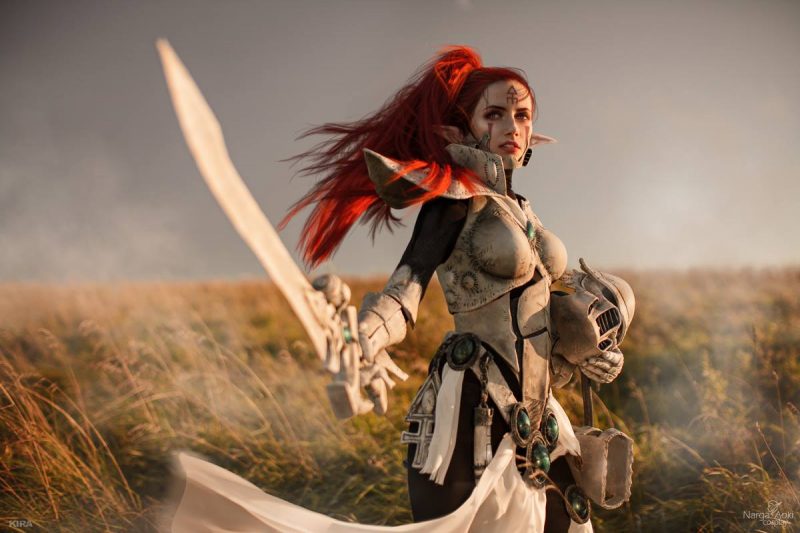 This cosplayer is no mystery to anyone into the 40k cosplay scene. Narga and Aoki Cosplay are a couple who have been creating awesome game cosplays for YEARS, rocking them all over the world. This Howling Banshee made my jaw drop to the floor. The molding and meticulous workmanship is unmatched. Every meticulous detail is expertly crafted, and the surroundings and lighting in his images are stunning. I love the way the spirit stones glow!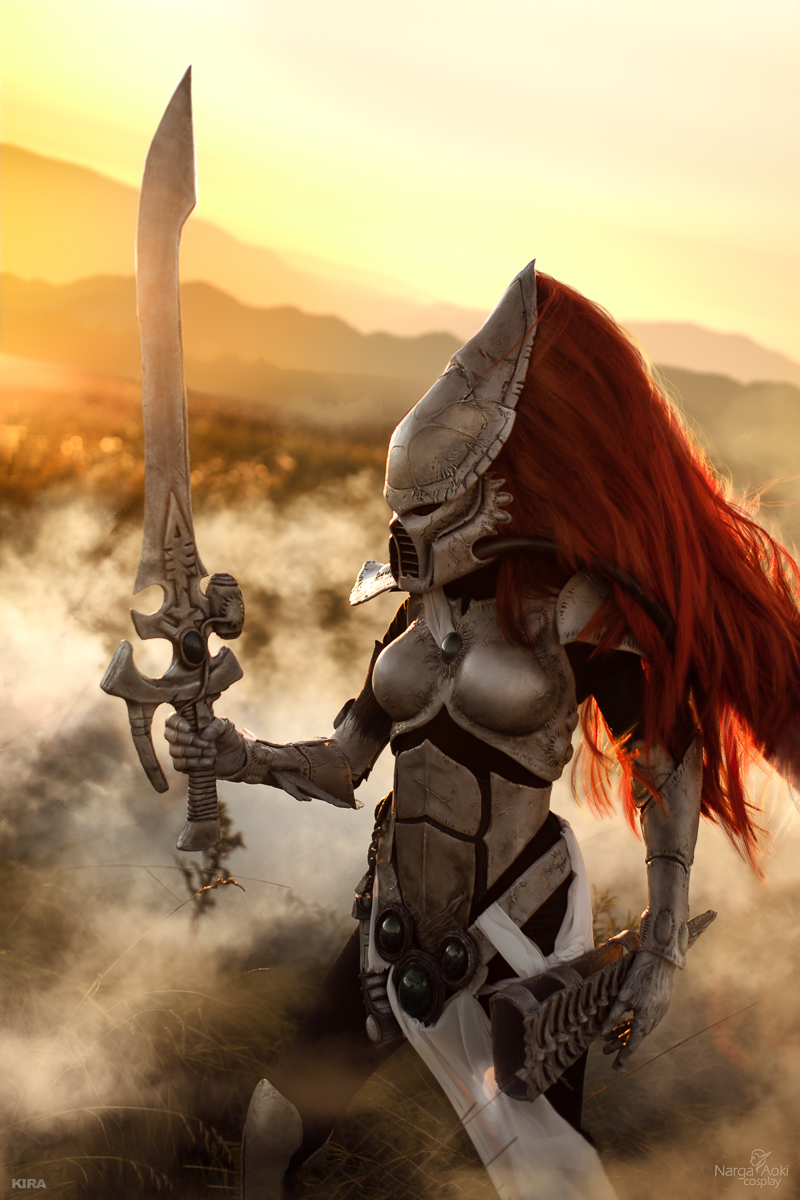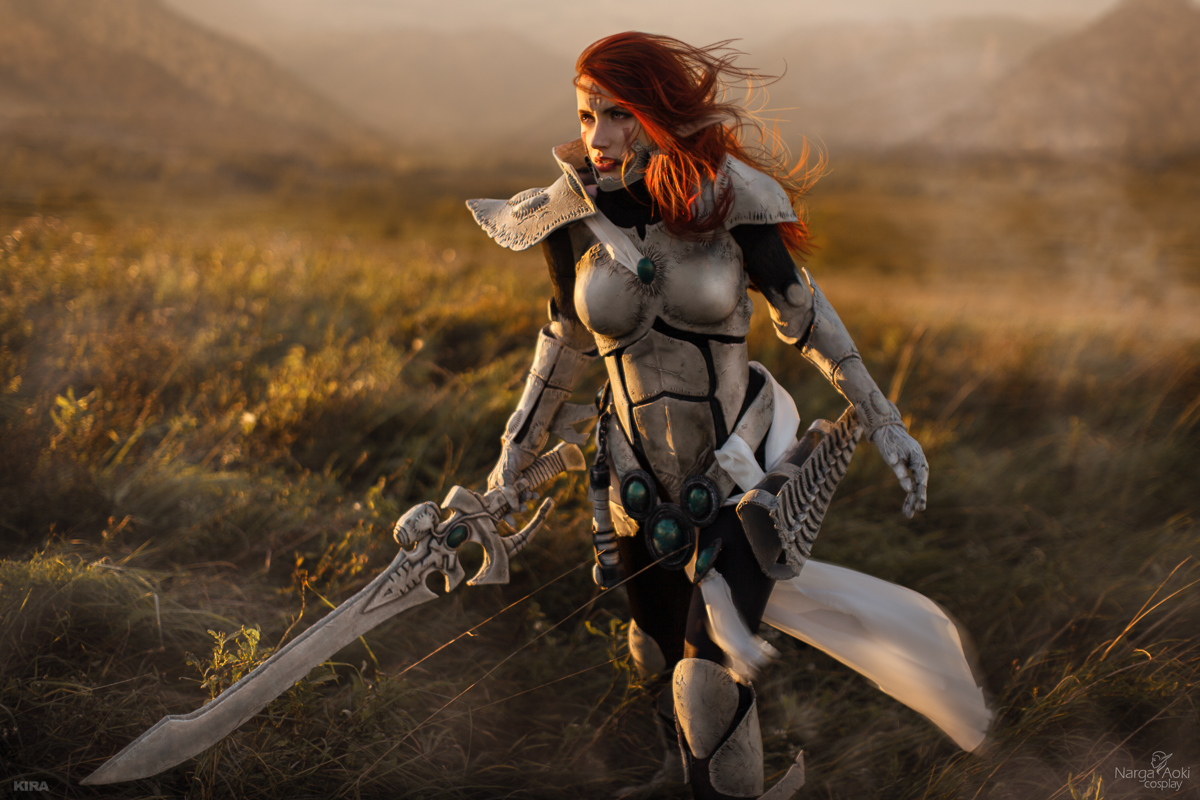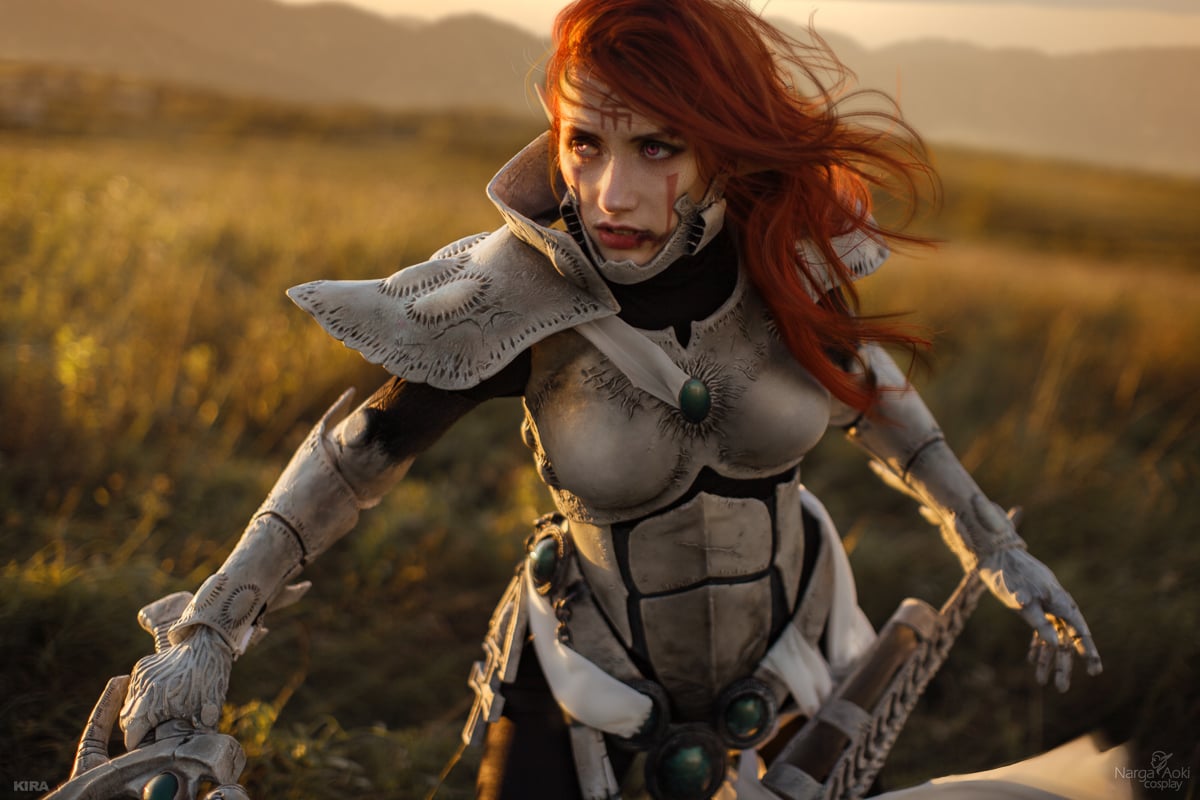 Subscribe to our newsletter!
Get Tabletop, RPG and Pop Culture news straight to your inbox.
Striking Scorpion cosplay by Mondlied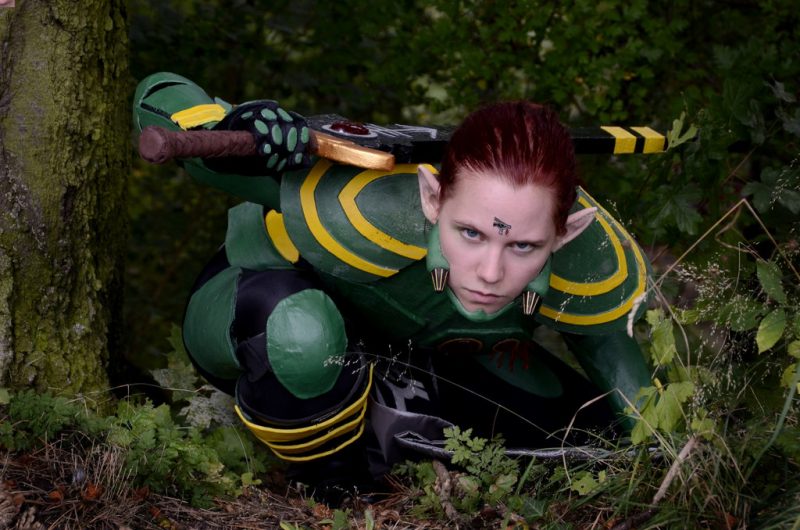 This Aspect Warrior cosplay comes to us from Mondlied, who is a German artist, blogger and hobbyist. The environment in the photos and the expression are a fierce and stoic homage to the Striking Scorpion.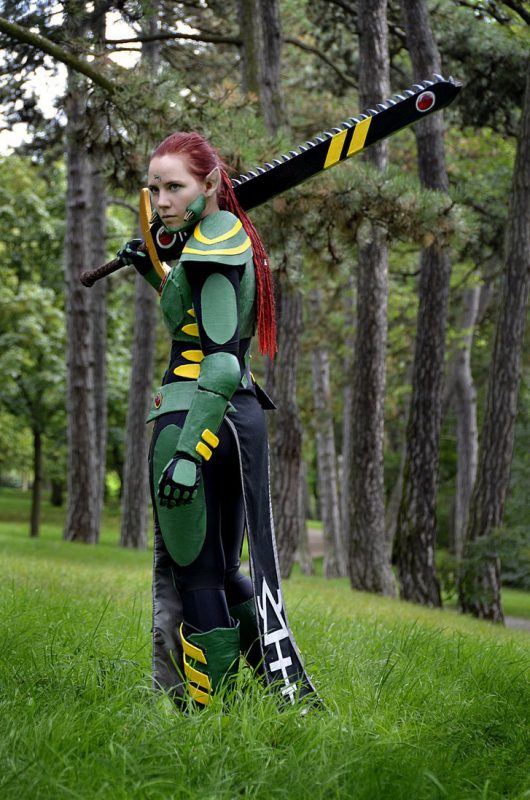 Farseer of Craftworld Ulthwe cosplay by Cosplayer Delewen Horror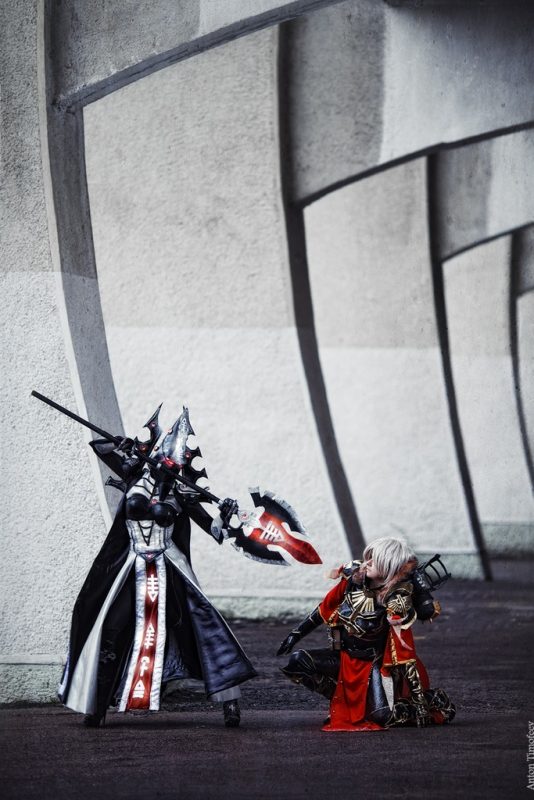 This gorgeous depiction of my favorite neighborhood Psychic comes to us from Cosplayer Delewen Horror. I really like the detail work. (I must also love this Sister of Battle by Selena Din. Image credited to Anton Timofeev). The framing of the image gives it an eerie feel, and the poses are powerful and engaging.
Harlequin Shadowseer cosplay by KeshkaUnbelievable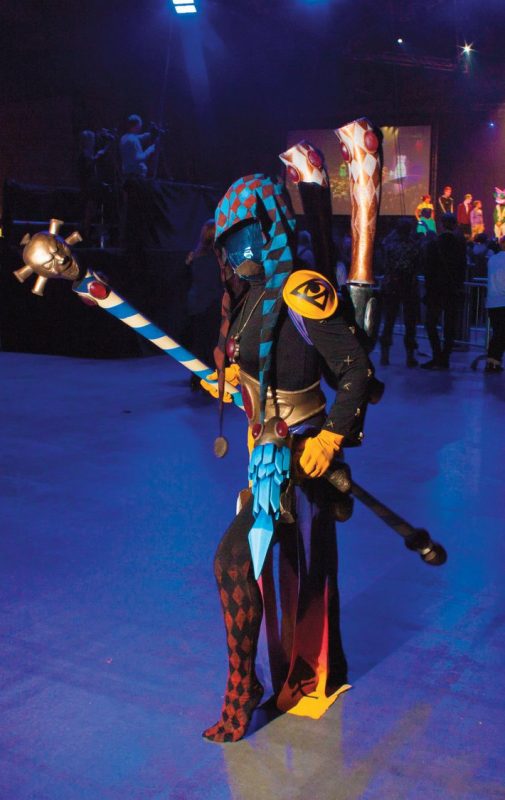 This. SO THAT. The texture on the fabric really speaks to me, as does the paint. This one comes to us from KeshkaUnbelievable, and is an example of both great cosplay and fantastic posing! The vibrant colors pop in a way that only a Harlequin could make elegant. I really like this adaptation!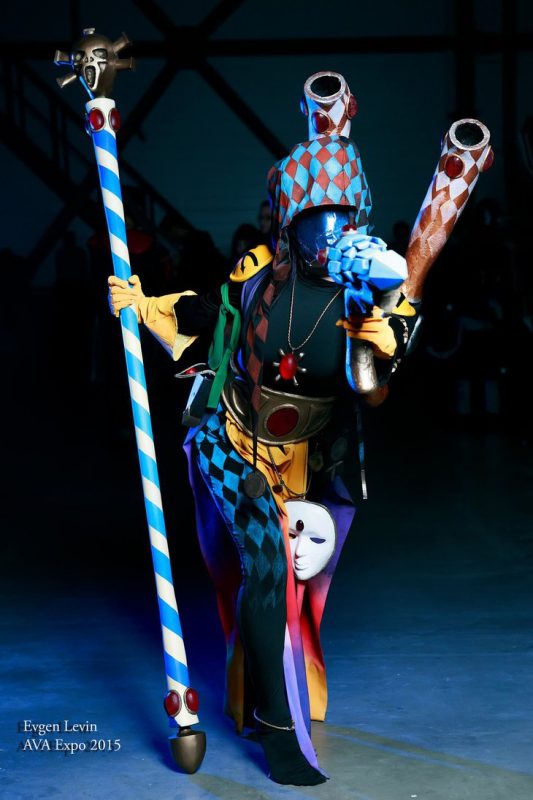 Now forgive me while I'm going to leave cookies for Games Workshop in hopes they'll drop me new Eldar lore and spare me the torture of having to wait. These cosplays have given me great inspiration for future projects, and I have exciting interviews for you soon!
~Join us next week for more cosplay coverage~
Got a cosplay question you'd like Mayhem's Muse answered?
Know a Cosplayer you'd like to see featured? Send an email here!

Jennifer aka "Mayhem's Muse" is BoLS' Managing Editor and handles advertising sales and communications. Her cosplay awards include the RTX Judge's Choice Award and Dragon's Lair Austin's Cosplay Symposium. Jennifer has been a cosplay guest judge at RTX, Tacticon, and Genghis Con in Colorado. She regularly attends conventions to cover BoLS cosplay. Her cosplay work has been featured in publications such as Girls Who Love Monsters, Geek Fuel, and Renaissance Magazine. Jennifer has participated in the Her Universe Fashion Show, Precision Camera's annual Precision Camera University, and has led several workshops for photographers on partnering with cosplayers and creative muses/models. Jennifer has been a lifelong retro video game enthusiast and loves dungeons and dragons, urban fantasy, tabletop gaming, VR technology, and historical archery. She set national records in USA Archery's traditional division for Asian bows and won 4th place at the World Nomad Games in Kyrgyzstan in 2018 for Korean women's archery. Jennifer is currently studying for her Masters in Organizational Leadership.